CÔNG TY TNHH KING HELP
Work: , TP.HCM
Senior Data Engineer (Python)
CÔNG TY TNHH KING HELP
Work: 122/3 Yen The, Ward 02, Tan Binh District, TP.HCM
1183 view - Expries in 0 ngày
Create and maintain optimal data pipeline architecture, optimize SQL queries for scale.
In collaboration with architect, implement data solutions that solve business problems.
Identify, design, and implement internal process improvements: automating manual processes, optimizing data delivery, re-designing infrastructure for greater scalability, etc.
Work with stakeholders including the Executive, Product, Data and Design teams to assist with data-related technical issues and support their data infrastructure needs.
Work with data and analytics experts to strive for greater functionality in our data systems.
Create data tools for analytics and data scientist team members that assist them in building and optimizing our product into an innovative industry leader.
REQUIRE JOB
At least 2+ years of work experience
Understanding of dimensional and normalized database models and their applications.
Fluency in SQL and experience in Extract, Transform, and Load (ETL) development in SQL
Experience building and optimizing data pipelines, architectures and data sets.
Having a programming mentality and problem-solving skills
Be flexible on technology
Learn fast
Knowledge of the Business Intelligence (BI) / Data Warehousing (DW) industry
Interested in data business analysis to build metrics and reports.
IT consulting skills and experience
Experience with cloud based SaaS platforms, AWS cloud services
Experience working in professional services organization
Experience with scripting language: Python, Java, C++, Scala, etc
BENEFIT
Competitive salary and bonus package
Staff loan with special interest rates
Traing courses based on the job, Training framework/Learning RoadMap for each position
Insurance in accordance with Labor laws + VPBank Care insurance for all employees. (insurance covered for family members for entitled employees);
Annual leave (varied based on job grade)
Travel allowance
A dynamic and friendly working environment, full of great opportunities to develop your career and abundant interesting activities to join (Sports competitions, talent contests, teambuilding…)
Working time: from Monday to Friday & 2 Saturday mornings/month
DATE CREATED

13-08-2021

LEVEL

University

CATEGORY

Technologies

LANGUAGE CV

Bất kỳ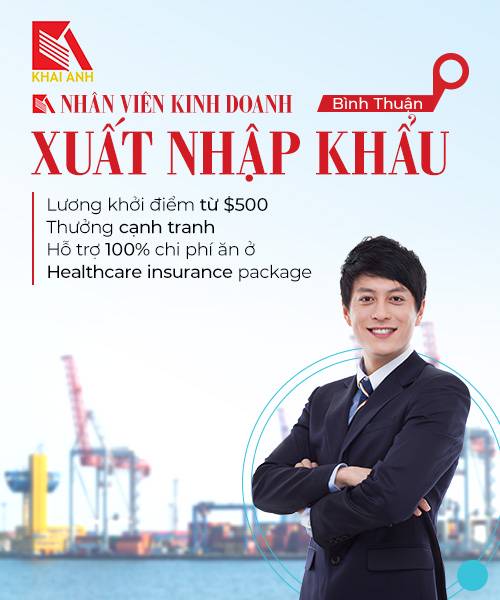 Công ty TNHH King Help được thành lập với nhiều năm kinh nghiệm hoạt động trong lĩnh vực công nghệ thông tin, với đội ngũ trẻ, năng động sáng tạo, làm việc trong những công ty hàng đầu Việt Nam và đa quốc gia. Chúng tôi tự hào mang đến cho bạn những sản phẩm chất lượng, giải pháp tốt nhất, chắm sóc khách hàng tốt nhất. Với 09 năm kinh nghiệm hoạt động, chúng tôi không ngừng cải tiến, nâng cao chất lượng sản phẩm và dịch vụ đã được nhiều đối tác tin tưởng trong hợp tác lâu dài.
ADDRESS

Số 122/3 Yên Thế, Phường 2, Quận Tân Bình

NUM STAFF

01-10

YEAR

2012-12-25

CATEGORY

Technologies

VERIFIED COMPANY

ACCOUNT