CÔNG TY TNHH KING HELP
Work: ,
Backend Developer (NodeJS/DevOps)
CÔNG TY TNHH KING HELP
Work: 122/3 Yen The, Ward 02, Tan Binh District,
1043 view - Expries in 0 ngày
Overview
We are building the first of its kind business data platform for companies and enterprises. We help companies, from different industries, to collect their data from various sources; clean and enhance the data into a centralized data warehouse and build an extensible app store to utilize the power of the unified data.
We are looking for Fullstack Developer - NodeJS or Python for Backend and ReactJS or Typescript-based frameworks/libraries for Frontend
Responsibilities:
Architect and build robust, scalable, highly available, reliable, and secure backend systems
Contribute high-quality code to our large-scale SPA following best practices for better performance, user experience, and reusability
Collect data through SDKs or on-cloud applications
Expose standardized REST APIs for public access
Participate in design discussions, code reviews, and group brainstorming sessions
Setup CI/CD pipelines leveraging Kubernetes orchestration with Containers (Docker)
Perform benchmarking, performance and security analysis
Deploy and monitor services on Cloud platforms or customer's on-premise system
REQUIRE JOB
BS or higher in Computer Science, Mathematics or technical related fields
2+ years of experience building product with clean, performance-centric, reusable, and understandable code with unit tests
Solid foundation in core Computer Science topics: Data Structures and Algorithms, Object-Oriented Programming, Databases, Networking, …
Strong knowledge in Web application architecture concepts including REST, HTTP caching, JWT, OAuth2, …
Experience working with NodeJS or Python for Backend
Experience working with ReactJS or Typescript-based frameworks/libraries for Frontend
Understanding of database technologies including PostgreSQL and MongoDB
Experience deploying and monitoring services on Cloud platforms (AWS, DO, GCP, etc.)
Experience working with customer's On-premise systems is a plus
Experience in Elasticsearch, RabbitMQ and Kafka is a plus
Knowledge of architecture styles including the microservices architecture and Domain-Driven Design
Ability to work in a fast-paced and dynamic team
Self-starter, capable of leading and owning a large aspect of the product
BENEFIT
We are a human-centric organization where we aim to create the best environment for every member developing competent skills and growing career. Our mission is to deliver the highest quality of product to our customers, as well as working experiences for our employees and partners. To pursue our mission, our resource strategy is to get the right and brightest team where each of the individuals will be complemented by the team and learned from each other. When you join us, you will find:
Opportunities to work with talent people and deliver the best product
Well compensation package based on performance and value creation
Let join us to share experiences and celebrate the moment of achieving the mission together!
DATE CREATED

13-08-2021

LEVEL

University

CATEGORY

Technologies

LANGUAGE CV

Bất kỳ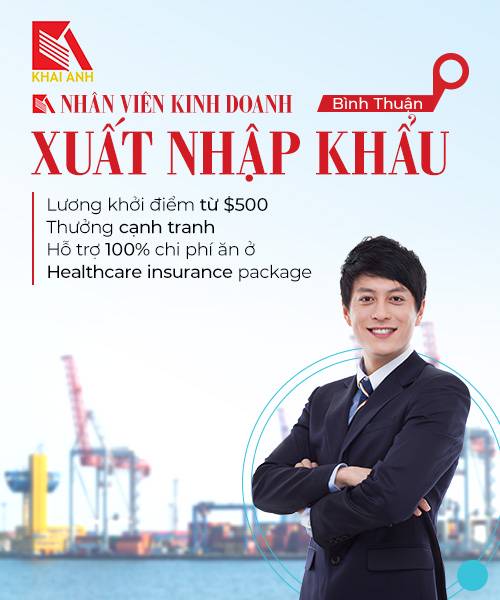 Công ty TNHH King Help được thành lập với nhiều năm kinh nghiệm hoạt động trong lĩnh vực công nghệ thông tin, với đội ngũ trẻ, năng động sáng tạo, làm việc trong những công ty hàng đầu Việt Nam và đa quốc gia. Chúng tôi tự hào mang đến cho bạn những sản phẩm chất lượng, giải pháp tốt nhất, chắm sóc khách hàng tốt nhất. Với 09 năm kinh nghiệm hoạt động, chúng tôi không ngừng cải tiến, nâng cao chất lượng sản phẩm và dịch vụ đã được nhiều đối tác tin tưởng trong hợp tác lâu dài.
ADDRESS

Số 122/3 Yên Thế, Phường 2, Quận Tân Bình

NUM STAFF

01-10

YEAR

2012-12-25

CATEGORY

Technologies

VERIFIED COMPANY

ACCOUNT